The Red Wrench is a tool allowing the player to lay Wire to connect mechanisms together. It can only be purchased from the Mechanic.
When selected or held, the Wrench allows the player to see any existing wires and place wire similarly to weapons using ammo. These wires can connect a Switch, Lever or Timer to one or more other objects such as Inlet/Outlet Pumps or Statues, among other things. All wrenches have a +3 to building range (further increased by the Toolbelt) (In the new update for Terraria for PC, its range is +20)
The color of the wire placed is determined by the color of the wrench; Blue Wrench will lay blue wire; Green Wrench will lay green wire; the Red Wrench will lay red wire. But all wire can come from the same stack in the player's inventory/ammo slot. However, different colored wires cannot be connected and they will simply overlap. This is useful for more complicated wiring, allowing to save space and see more clearly what the wires are connected to.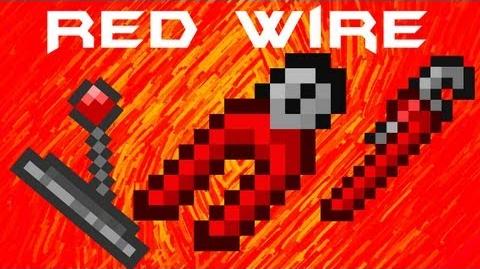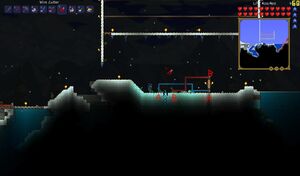 Update Info
Updated to specifically lay red wire.
Green and Blue Wrenches added.