The Obsidian Skull is an accessory that grants the wearer immunity to damage from fire-based blocks, such as Meteorite, Hellstone, and Hellstone Bricks, with an additional one defense.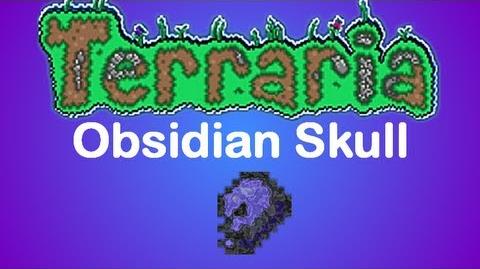 Notes
They can be sold for a respectable amount of money, considering the minority of resources needed to craft them. As Obsidian does not sell for anything, extra may be crafted into these and sold.
They do not protect the wearer from lava damage.
Update Info
Changed crafting recipe to require 20 Obsidian instead of 10.
Lowered defense bonus from 2 to 1.
Two or more skulls can no longer be equipped at one time.