The Diving Helmet is a helmet dropped by sharks (also dropped by orcas in the console version) found in Ocean environments. Wearing it greatly increases the time you can spend underwater from 25 seconds to 1 minute and 30 seconds. It is possible to use a Breathing Reed along with this increasing the amount of breath to 3 minutes, but you have to keep holding the reed for it to work, making it ineffective in aggressive waters. The Diving Helmet can also be combined with the Flipper at a Tinkerer's Workshop to create the Diving Gear.
The Diving Helmet and all of its upgrades can be stored in social slots, allowing the player to save item slots. Items in social slots will not add any benefits so in order to make use of these items, they need to be swapped into normal slots when needed.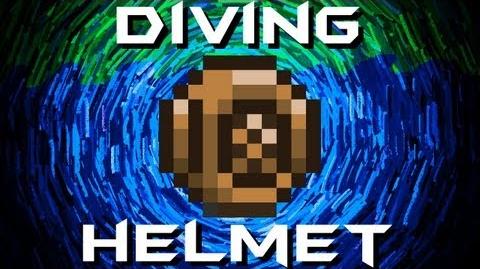 Update Info
Unable to function due to bug.