The Chinese Lantern is a decorative furniture item that can be used as a light source for NPC houses. It emits less light than any Chandelier. The Chinese Lantern may be toggled by a wire and switch/lever but its not required to remain on.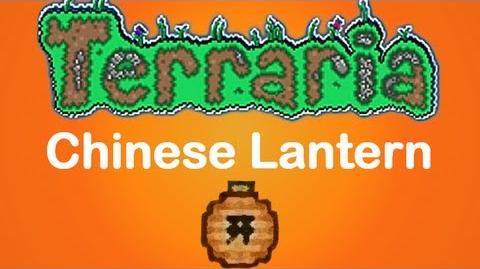 Trivia
The Chinese character on the Lantern, pronounced kāi, means "open" or "modified".
Today the Chinese lantern is used in festivals such as Lunar New Year, Mid-Autumn Festival, and Lantern Festival.
The Chinese lantern is made in Terraria with silk, but real Chinese lanterns are made with paper, this could be a reference to China's excessive use of silk in the past.
Update Info
Gallery