The Bell can be purchased from the Wizard after he has been unbound. It is for sale at the price of 1 Gold Coin and is a component in the recipe of the Fairy Bell. It can be played similarly to the Harp, the farther the cursor is from the bell, the higher the note.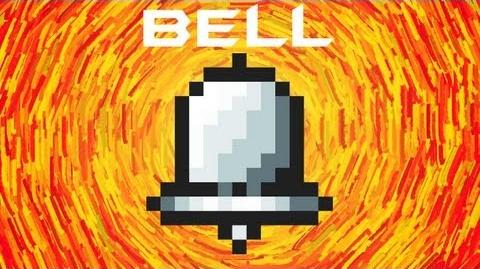 This crafting material was introduced in Patch 1.1. Also, if you click and hold the left mouse button while having the bell selected, it will ring. The pitch changes depending on how far your cursor is from your character.
Trivia
You will "moonwalk" instead of turning if you use this item in a consistent matter similar to Excalibur, War Axe of the Night, and a few other items.
This item will not hurt any mob while swinging it.
Update Info